Explore How You Can Manage Your Company's Climate Risks & Stakeholder's Expectations Effectively
In our latest collaboration with YCP Solidiance, we explore the rising emphasis on ESG from stakeholders as well as the opportunities and challenges from accelerating a sustainable recovery in Southeast Asia.
An increasing number of stakeholders are demanding information on sustainability, especially on climate risk but companies struggle to report this information
With the emergence of new regulations such as CSRD, Asian companies may face challenges in preparing for regulatory compliance in the near future
Integrating technology to drive sustainable transformation across the organization is key but companies, especially SMEs don't know where to begin
Find out how these trends and challenges impact your company. Download our white paper to understand how you can better prepare and plan your sustainability strategy today!
Measure Your Company's Sustainability Performance Tracking With myCSO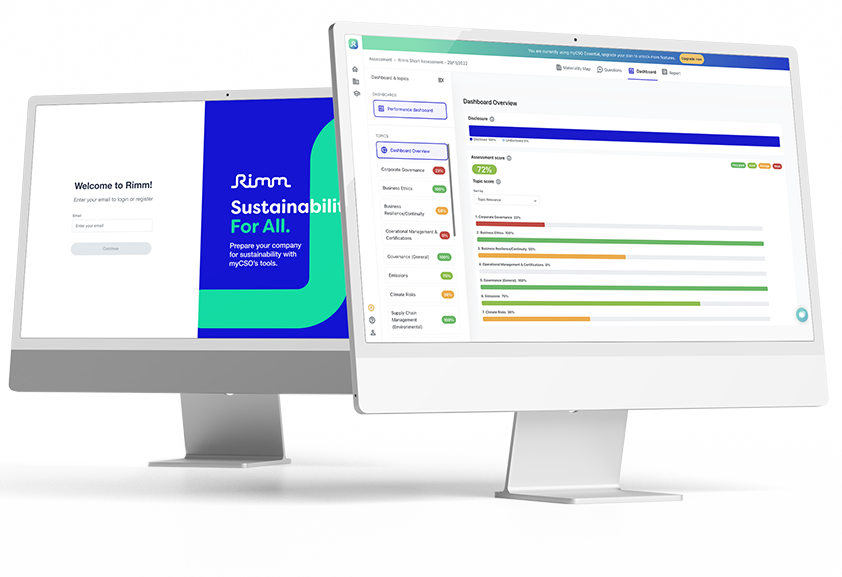 The one-of-a-kind SaaS platform has been created as an accessible solution for SMEs to monitor and manage their sustainability progress, as a Chief Sustainability Officer would, with an end-to-end suite of tools.
myCSO includes:
Analyze your company's risks - and be prepared for any situation such as changes in stakeholder expectations

Strengthen your company's positioning in your industry by benchmarking your performance against data on over 12,000 companies

One click assessments based on sustainability standards to show you the exact areas your company needs to improve





And much more...
To find out more about how myCSO can support and assist your business manage climate risks, book a demo now.